Thomas Beyer: "PET – Positron Emission Tomography"
Aug-5, 2020, 4 – 5 pm
Positron emission tomography (PET) is the king's imaging method in nuclear medicine. This webinar introduces you to the basics of PET imaging, explains the structure of the tomograph, the application of the tracer principle (similar to SPECT: Webinar 16) and the resulting implications for the radiation protection of patients and users.

For a few years now, PET alone has rarely been available; rather, the PET systems are used in combination with CT or MR systems. The so-called "hybrid imaging" creates new challenges for radiation protection, which are also discussed. This affects e.g. the use of CT to correct the absorption of the emission data and the questions as to which dose (and contrast medium) should be used. Finally, the webinar shows some essential optimization steps for high-quality diagnostic imaging protocols using PET / CT and PET / MR.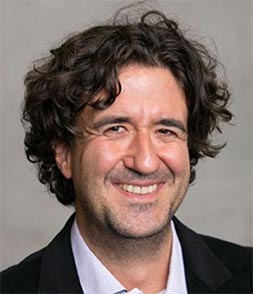 Thomas Beyer, PhD, MBA Full Professor of Physics of Medical Imaging at the Medical University of Vienna
© IFAMP 2020 - All rights reserved.